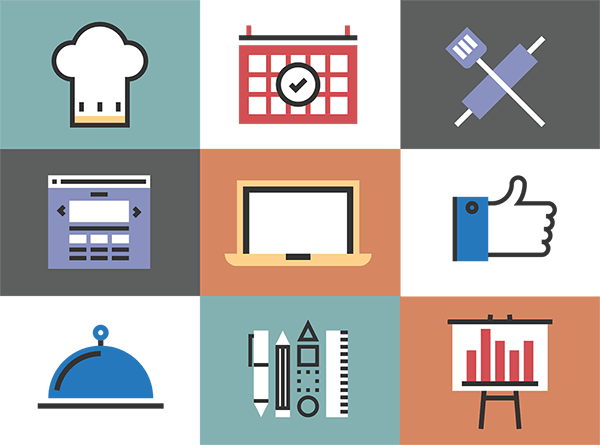 The Food Marketing Essentials Kit is for startups and artisan makers that want professional marketing materials without the commitment of an agency retainer.
Stop winging it. Start marketing your small food business the way it deserves.
Get Started
Have a solid strategy.
Map out your steps, and move toward success. We have a proven marketing strategy waiting for you.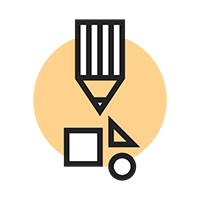 Look good…and BIG.
Stop piecing together materials yourself. Polish your brand and shine.
Get more customers.
Zero in on the right buyers. Focus your time where it counts. It's time to grow your business.
The Food Marketing Essentials Kit
Two hours of one-on-one consulting on the phone or in-person

An audit of your existing marketing materials with loads of suggestions to bring in results

A solid 12-month marketing strategy that we call a Recipe

Brand identity recommendations that include ideas for a rock solid tagline

The start of your very own style guide that will govern your marketing and keep your brand on track

Beautifully designed sales sheet and order form

Branded retailer product request form

Social media facelift that includes custom images, revised copy, and more followers

Your own social media playbook that gives you posts to publish and insight into what your fans want

Customized press release template you can use over and over again for all your big news

Guidance on when to send and which reporters and bloggers should receive your press releases

Copy of our book, Make Your Food Biz Look BIG

Pay in full for project completion within 4-6 weeks of payment or choose a 3-month payment plan
Yes, I want the Marketing Essentials Kit!
The Condiment Marketing Co. works with entrepreneurs and small- and medium-sized businesses to create and implement marketing strategies, and we have done so since 2008. The Food Marketing Essentials Kit includes the same set processes and templates our large, monthly clients receive. The difference is in the kit's conciseness and low price.
We'll set you up to effectively market your food business without a lengthy agency retainer or price tag. With the kit, you will
Learn to effectively deliver an elevator speech
Begin taking orders in a professional way that retailers expect
Make it easy for customers to find you online
Plan for business growth, maybe even plan for selling your business one day
And so much more!
Request More Information
Before you get started with the Marketing Essentials Kit, we'll need to know a little bit about your business. Click the button below to complete a quick form, and we will be in touch within one to two business days.
Yes, please send me more details.
Frequently Asked Questions
Will I be able to edit the documents in the kit?
Your Recipe, sales/order sheet, and press release will all be created in a Word document, and you can edit the files as you please. However, we recommend you email all sales sheets as a PDF, which we will provide initially, but if you make edits, you will need to download PDF software so you can save the revisions. Images can be changed if you have graphic design skills and professional image editing software. And, of course, you can change your social media profiles as you wish.
Is there a payment plan?
Yes! Pay in three installments over a three-month period or pay all at once and get consulting and materials in just four to six weeks.
Do I have to be located in Colorado?
Nope! Our clients are located all over the United States, and we can easily work with you by phone or Google Hangouts. If you are in the Denver area and would like to meet, we'd be glad to have you in our office to work out the details.
What if I want marketing services that aren't in the kit?
Contact us to discuss your needs. We offer à la carte marketing services, too!
Can I call if I have questions?
Absolutely. While we've automated as much of the Marketing Essentials Kit as possible to keep the cost down, the price of the kit includes two hours of consulting. Any consulting you would like beyond the two hours, we bill at our hourly rate.
Ready to talk about the Marketing Kit?